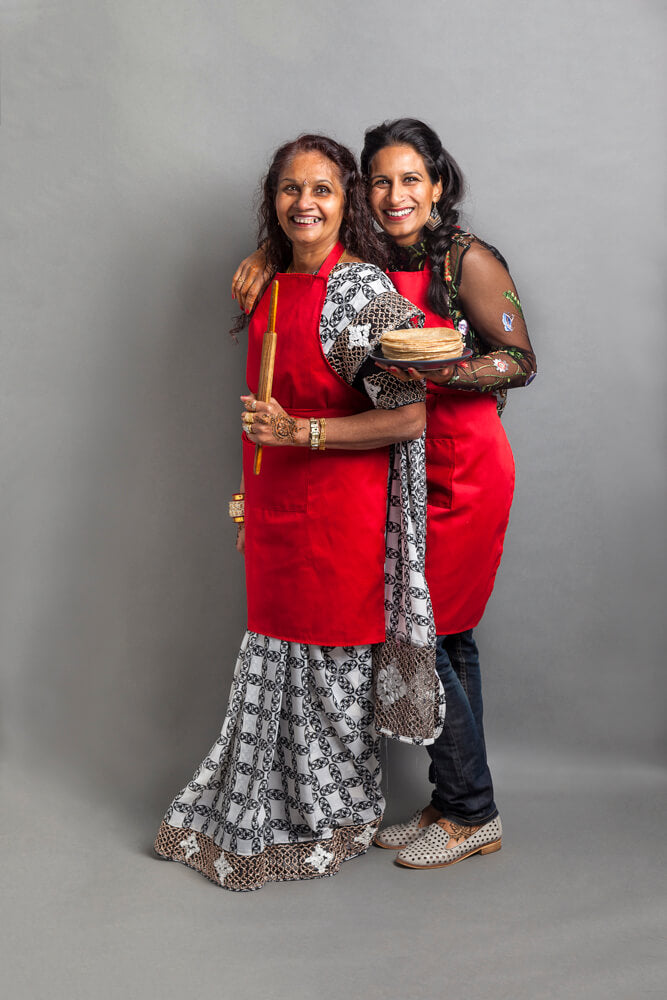 "just add a little bit of turmeric, a little bit of cumin and enough salt, but not too much"
How it all began
I rang Mum as I felt like some her Gujarati food, hoping she'd offer to cook for me, but I also knew I was old enough to be cooking myself.
In what is a typical Indian mother response to how to make some of her dishes was of course a little bit of this and a little bit of that - "but how much is that mum?"
I very quickly realised that I was never going to learn all her food unless I wrote it down. I thought about how much my nieces love my mum's food too. What would we all do if we couldn't cook them. Surely there must be a Gujarati Cookbook available for people like me. 
I started my hunt locally and then expanded globally, the closest I got was Tarla Dalal The Complete Gujarati Cookbook. Perfect, I'll get a copy and it'll have all the Gujarati recipes that mum cooks and I'll just need to adjust the recipes to be like mums.
Unfortunately this cookbook had no photos and the measurement for salt - was salt to taste?? And what about all the chicken and meat dishes? How frustrating, I'll never know how much salt to put in and mum always gets it so right that the masala chops and shaak is soo tasty!
"I'm incredibly grateful to have been brought up in New Zealand by my Indian parents. I get the best of both worlds. A rich, diverse culture that holds strong values and adds a zing to life with its colour and spice, alongside the beautiful, laid-back nature of New Zealand. It's the essence of this cookbook which is a recorded documentation of both the skills and cooking methods that come from India and have been adapted for the New Zealand culture through the memories and knowledge of my mother and family."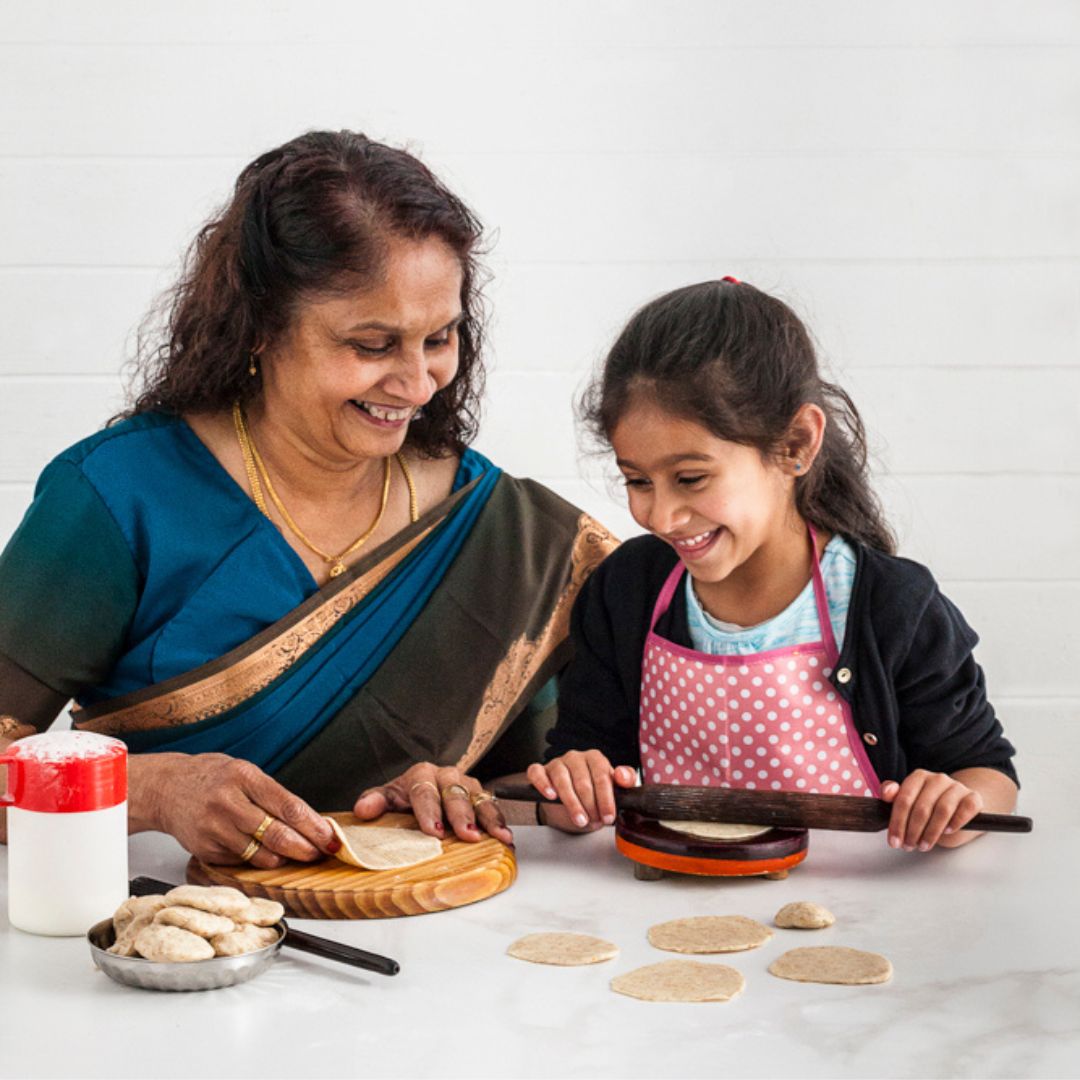 Who we created this for
Chatting to friends about learning the recipes and having them tell me how they wish they had the time to do the same with their mum and how much they all wanted a copy of what I was documenting lead me to realise how many of us 2nd generation Gujarati Indians wish we had documented recipes.
I know how important this was for me and even more so for a couple of friends who had lost their mum and now had their own children.
Also my sister in law who isn't Gujarati wanted to know how to cook Gujarati dishes for her husband (my brother) and their children.
"Like many first-generation families growing up in New Zealand, our language of love was not in a verbal language of "I Love You", not in a physical language of hugs, but in a language that they were shown by their parents, which they passed on to the next generation. The Indian Language of Love: Food"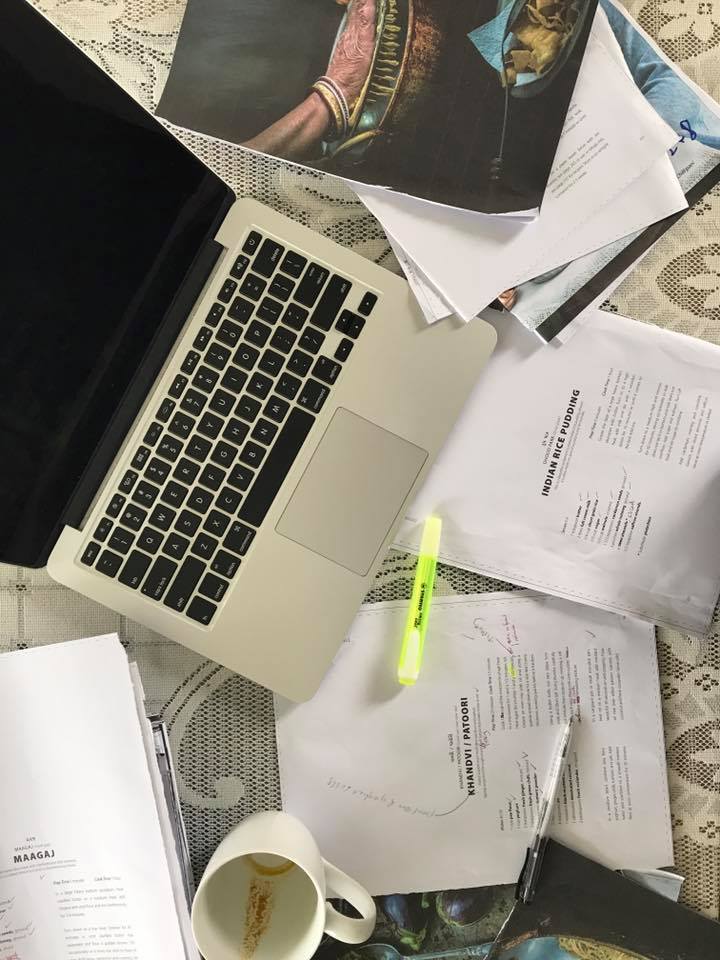 Our process and promise to you
Mum and I spent eight months cooking and recording "everyday Gujarati recipes", I tried to think of everydish I ever ate, from chevdo (Bhuja mix) to masala enda (curried eggs) and every meat and shaak mum had ever cooked.
The cookbook we have created contains everyday foods, but we also included snacks, drinks, chutneys and how to make basic masala's from chai to garam masala,
We wanted to ensure it was easy to follow, and had simple instructions, not too complicated where you get put off and put the cookbook back on the shelf.
Our cookbook isn't just documented recipes, it contains food memories and moments that fill your heart and belly. It's about the community and for the future generations. So next time you sit down with your family to eat a Gujarati dish it not only reminds you of home but connects your heart to family love. We want home to be only a few simple instructions and ingredients away.
Both mum and I wanted to ensure the memories and traditions were kept alive like Papad making and soupy chicken sunday, as I know it's these memories that keep our mother's love close to our hearts and may we never forget them.